12 Important Questions to Ask Yourself After Being Cheated On
As the "victim of infidelity," you will be left with questions to ask yourself after being cheated on, but a priority is to avoid self-blaming or pointing fingers.
Every couplehood takes two people to make a partnership thrive and grow into an ever-deepening connection. In that same vein, when someone steps outside that relationship, as hard as it might be to recognize, two people are involved in a downward spiral of the partnership.
Unfortunately, an automatic and emotional response is often to speak of a divorce or breakup without considering any alternative. That's sort of the easy way out.
That doesn't mean these are easy things to go through because grief and healing are tough when losing someone. The divorce process is complex and challenging.
What's easy is giving up and walking away compared to staying and putting in the time, energy, and effort it would take to find the way back to where the relationship started – before it began to slip.
Many people are afraid to ask the questions that come with this work, especially of themselves, and then learn the answers. It's not as cut and dry as a mate cheating and that person needing to go.
It would be best if you strive for recovery. In saying that, here's a workbook that encourages that very thing, infidelity recovery; couples can navigate through the varied tools together.
12 important questions to ask yourself after being cheated on
You might have a million questions to ask someone who cheated on you. These would likely flow like lava with equivalent heat, volatility, and emotion the moment you find out about the infidelity. Unfortunately, that's not the time to react.
You will experience a multitude of feelings after being cheated on. Still, in order to respond effectively and productively, it's vital to step away from the situation upon initially finding out to gather your thoughts.
While you'll have many questions to ask a cheater, in the calm of your own private space, you can rationalize which are truly pertinent to the health of your relationship instead of those that are based solely on your own curiosity.
Those will merely contribute to your anguish serving no other purpose. In this solitude, you can also check your own contributions to the issues in the partnership.
That doesn't mean self-blame; that has no place in this scenario. But do consider questions to ask yourself after being cheated on and consider the answers carefully.
This can better prepare you to talk with your mate on a more even keel. Let's check out a few reasonable questions to consider when having time to yourself.
Related Reading: 

Top 10 Signs Of Emotional Infidelity
1. Can you allow yourself to feel the feelings without self-blame?
It's normal to have a sense of anxiety after being cheated on, but it's also essential to allow yourself to feel the emotions that come along when you find out.
You will feel betrayed primarily with the initial thought process of wondering, "why is this happening to me? What is it about me? What does that person have that I don't?" If you're not careful, you'll begin to blame yourself and start to dwindle away at your self-worth.
It would be best to allow yourself to feel the betrayal without accepting blame for the emotion.
Related Reading: 

How to Stop the Blame Game in Your Relationship
2. How long did it take them to tell you?
Pertinent questions to ask after infidelity would be to ponder if your mate told you straight away of the dalliance. It sounds like such a cliche, but it could have been the wrong place at the wrong time, and it just happened with your partner feeling entirely ashamed of what's happened.
The fact is your significant other didn't take the low road and lie each and every day, which could ultimately have led to more opportunities to cheat. It must mean they value you and the partnership and hope to rebuild after this mistake.
Related Reading: 

How to Survive Grief and Depression After Infidelity
3. Can I forgive?
One of the primary questions to ask when you've been cheated on is whether you have forgiveness for this person. Forgiveness is genuinely something to help with your healing process.
It allows you to move forward peacefully and helps you find closure with a situation. When you reach that point, you won't forget, but you can progress forward either with your mate or on your own.
4. Can the relationship be saved?
It is possible to heal from a betrayal. You need to look to the future and ask yourself, "what do I want to do now with my future."
If you believe each of you can put sufficient time and effort into saving what might have been really good in the beginning to have that again, it might be worth it.
But you need to figure out if you do achieve that goal, will it be sustainable this time?
5. If I had to reason this out, what would I say?
Of course, finding out the "why" is among the questions to ask an adulterer. But when in the solitude of your own space, you can step outside the anger and pain, remove the villain's coat, and look at your mate from a different perspective.
That's not indicating defending or excusing, but often there's more to it than what's on the surface.
Stop looking through the eyes of the betrayed and play the investigative journalist to see what caused your partner to make such a terrible choice, the contributing factor to the behavior.
You're in no way doing this for their benefit but to work through the issue yourself. Perhaps reading this book, "Why Did I Cheat," could help you gain some insight into the mindset of a person who makes that choice.
Related Reading: 

30 Questions That Can Help You Find Clarity In Your Relationship
6. Can I go on without knowing the details of the affair?
When pondering how to get over being cheated on, something you want to avoid is finding out the details of the affair. The only purpose learning about your mate's time with another person could possibly serve is to create jealousy and add to your pain.
It will also make it that much more difficult to move forward without constantly thinking of your partner with this other individual or bringing these details up over time and again in the future. The least you have to know, the better.
7. Do you see remorse from your partner?
Among the questions to ask yourself after being cheated on is whether your mate is being remorseful. Maybe you can tell your partner feels ashamed and wishes they had never hurt you in such a manner.
Perhaps, the mate hopes to make things right between you in any way possible, presenting a good chance of moving forward. If, instead, there's blaming, pointing fingers, and defensiveness, there's less of an opportunity for the partnership.
Related Reading: 

How to Survive Infidelity: 21 Effective Ways
Check out this video to know about the connection between remorse and cheating:
8. Is trust possible?
When you consider how being cheated on changes you, mainly you lose trust in the other person. That mate will face a tough uphill battle attempting to rebuild it if it's possible at all. You need to decide if you're willing to let them try.
You might worry, wondering, "am I ever going to be okay," but you will in time, with forgiveness and acceptance of your emotions. In order to reestablish trust, you might need a third-party intervention.
9. Will boundaries be respected?
If you never established boundaries or intentions with the partnership at the beginning of the relationship, there certainly needs to be some set now.
A mate, especially one experiencing remorse, should be accepting and understand that if boundaries are crossed, there will be no more chances.
10. Can I take some time away?
Questions to ask yourself after being cheated on will include whether you should get away for time apart, away from your mate. While you need to have space after initially finding out about the indiscretion, it might not be enough.
You might find that you need to be alone for a while to consider your options, and that's okay. These are significant decisions that should take considerable time and forethought.
Related Reading:

 How to Tell Your Partner You Need Alone Time in a Relationship
11. Should you talk to friends and family?
When considering what to do when you've been cheated on, one thing you should avoid is discussing the issue with family and close friends. Often, meaning well, they will offer judgments and opinions that could influence your decisions.
You want to keep your thought process as open and receptive as possible, giving the relationship every opportunity until you decide it's no longer what you want.
12. Will your partner agree to therapy?
Priority questions to ask yourself after being cheated on include whether a partner will participate in counseling. Working with a professional will be a vital component in attempting to reestablish trust.
The expert can offer guidance in the steps a mate will need to follow to work towards that goal. Without the proper third-party counseling, a couple will struggle to navigate the amount of work required to survive infidelity.
Take an opportunity to listen to this podcast where the speaker details questions relating to infidelity.
How to get over being cheated on?
When a mate is cheated on, the idea of "getting over it" is not a concept the human brain or heart generally allows. There is forgiveness, and we do that in an effort to be able to move on in peace and with closure, so there's a bandaid.
Still, it remains a part of who we are with it forever changing that person, whether making us stronger, more cautious, or untrusting with other people.
Final thought
When there's infidelity in a couplehood, rebuilding from that point will take significant work if the mate who was cheated on feels the partnership is worth that effort.
Navigating those stresses can be challenging as partners. Instead, they should reach out to a third-party couple's counselor.
The expert will present tools meant to guide them through the varied steps towards the ultimate goal of establishing boundaries, developing a renewed trust, and forgiving.
Share this article on
Want to have a happier, healthier marriage?
If you feel disconnected or frustrated about the state of your marriage but want to avoid separation and/or divorce, the marriage.com course meant for married couples is an excellent resource to help you overcome the most challenging aspects of being married.
More On This Topic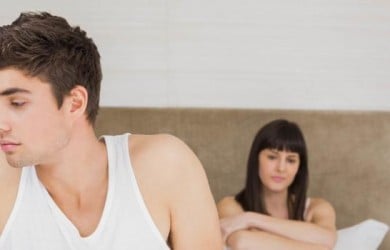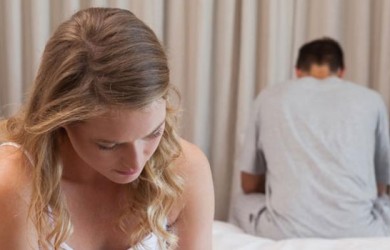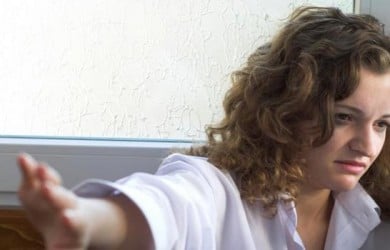 You May Also Like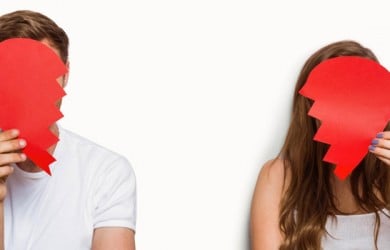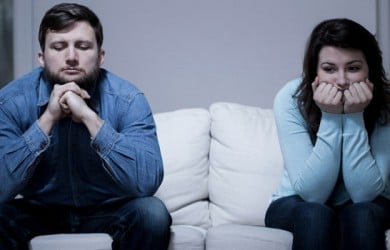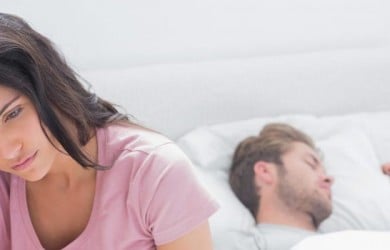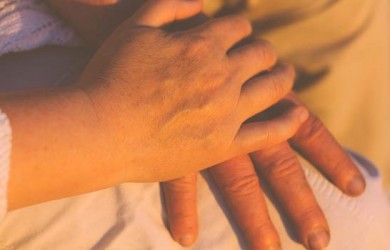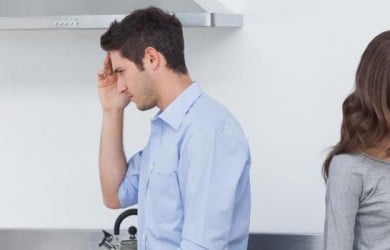 Popular Topics On Marriage Help