5 Ways on How to Make Him Realize He Made a Mistake
Your first can't be the last.
Indeed! When it comes to relationships, it's highly impossible for your first relationship to be your last. There will come a time when you both would mature enough to develop different likings and will pave your own path away from each other.
However, there will surely come a time when you would think that you've found the right one, and suddenly one mistake will rotate everything to a different direction.
We all make mistakes and it is human nature; but when your man makes a mistake and loses you, making him realize his mistake is a bit of a project.
Post a major disagreement, it's usual for you to think will he realize he made a mistake and come back to me, but mere thinking won't help, would it?
Hence, listed below are some quick tips on how to make him realize he made a mistake so that he would come back to you and would promise to not repeat it.
1. Stay away a bit
To realize that they've lost someone valuable, you have to create a void in their life.
This could only be possible if you take a step-back and let them continue on with their life. Definitely, it might hit you hard a bit, but you have to do it.
The reason – the moment they would realize your absence in their daily life, they would start to look for the reason to push the vacuum away.
Eventually, they would come back to you asking you to return back to their life. Now, two things can happen: either they've realized their mistake and are sorry about it, or they're still ignorant about what they've done.
In the second situation, it's better that you make them realize what had pushed you away from him and explain it to him about his habit or behavior that has caused the issue. They should accept their fault and should apologize before having you back in their life.
2. Don't argue at all
Wondering how to make him realize he made a mistake?
Don't argue, but discuss. It's all-natural to get into an argument, which might turn ugly, and eventually, you both will end up saying things you should not say. So, the best thing to stop anything to turn bad to worse, don't argue. The argument is never a solution.
Instead, the best thing would be to discuss.
There is indeed a slight difference between discussing and arguing. When you argue, you tend to make your point right, no matter what. However, when you're discussing, you both are trying to comprehend everything and looking into the entire matter as a third person.
Discuss the issues and ensure that he understands it, but don't enforce your thoughts on him.
3. Never ever talk about past experiences
We all had past experiences and we all say that we have forgiven or overlooked the thing. However, that incident stays with us in our mind. When we are talking about sensitive issues or discussion important topics, we unknowingly bring things from the past. Never ever do that.
Your task is to make him realize his present mistake. This is another important aspect when it comes to how to make him realize he made a mistake. You want to talk about his present mistake, so focus on that. Bringing in the past ones would only push him away and not bring him closer to you.
4. Focus on yourself
It's usual to mourn or dive deep into beautiful past once something great has ended or is about to end. It's the usual reflex we all have.
What if you do something different? If you are planning on how to make a guy realize what he has lost, start focusing on yourself.
They had fallen in love with you, for who you're. Over the years, with him, you have lost yourself somewhere. When you turn into your original self again, he surely would miss you.
He would try to woo you back and would come back to you apologizing for what he has done. Isn't it great tip on how to make him realize he made a mistake of leaving you?
5. Be the future you
'Will my ex realize he made a mistake?' would surely pop-up once things have turned worse between the both of you. In such a situation, if you're looking for ways on how to make him realize he made a mistake, show him the future you.
Well, you surely want to be like someone, maybe happy or confident or great personality. Till now, you were deeply involved with someone so much that you may have given these things about yourself a back seat.
It's time that you start working on yourself. When you ex will see the new and evolved you, he surely would try to come back to you.
It's always hard to lose someone you love deeply.
However, some things are not in our hand. We must always control things that we can. Aforementioned pointers will help you take control of the situation through things you can do rather than just sitting and wondering what went wrong and how. Never lose hope. There is always a way to win your love back.
Share this article on
Want to have a happier, healthier marriage?
If you feel disconnected or frustrated about the state of your marriage but want to avoid separation and/or divorce, the marriage.com course meant for married couples is an excellent resource to help you overcome the most challenging aspects of being married.
More On This Topic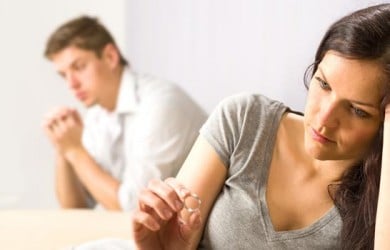 You May Also Like