4 Ways to Maintain Romance After Marriage With Your Spouse
Marital responsibilities and the addition of family members (children) weigh on couples to the extent of forgetting to rekindle their romance after marriage.
Research has suggested that the idea of love and romance is of great importance in a marital relationship; however married couples were found to be less satisfied, particularly with regard to tenderness, sex, and conversation with their partners.
Husband and wife romance after marriage is a key pillar to a blissful marriage. Prioritize your partner's needs, offer intimacy and passion for spicing up your marriage despite your busy schedules.
What makes you enjoy a meal in a restaurant rather than a meal at home? Same as with your marriage, you have to try new things.
Trying new things is essential to infuse a fresh burst of love after marriage.
Husband and wife romance after marriage prevents complacency and reduces boredom and monotony among married couples.
Think of the romance between husband and wife before marriage; you took long hours to dress up just for that date, you were excited, and felt the butterflies in your stomach.
When did you last look sexy just for your spouse?
'Wife and husband romance' after the marriage has the power to change a boring marriage to an enjoyable union.
Also watch:
Commitment and love alone will not guarantee you a happy marriage; little acts of love make the difference. Here is some simple but sweet romance in marriage ideas for busy couples:
A surprise love message on any of the social media platforms

A spontaneous kiss while leaving for work

An evening coffee date

Deliver a bouquet of flowers in her or his office

A surprise birthday party with her or his friends at a favorite restaurant
The ideas mentioned above would surely get the ball rolling; however, to truly invigorate romance after marriage, here is what you must do:
1. Prioritize your spouse
Take note, all these ideas on how to be romantic after marriage center around your spouse.
Romance is all about putting your partner as your number one priority. Most married couples prefer to give more attention to their kids and work.
Familiarity in marriage is pertinent for a successful relationship. You are not business partners; you are lovers bound by friendship. Your friend must be part of your plans.
Couples think, as long as you share good moments together in bed, that's all that matters, but that's not true.
Women love emotional attachments. Let your romantic ideas on how to maintain romance in marriage focus on her emotional well-being.
Men, on the other hand, get aroused with physical touch. Show off your curves to revitalize what he first saw in you.
2. Create time for one another
Being romantic after marriage is all about focusing on one another for that intimate talk of appreciation.
Once in a while, stay late together after the kids go to bed to watch a movie as you lay side by side, stroking one another.
Take an interest in your partner's needs.
Kids are demanding. Opt for a nanny to take care of the children while you two go for a getaway out of town for a romantic holiday.
In the house, wink and have a spontaneous touch while she cooks. A touch around her waist raises all the nerves for the exciting moments of the love you share.
Have a scheduled time in the house where it is just the two of you. If children master the routine, then be sure of their support.
Surprise each other with what you want to do at this time. What of a pillow fight? It is not the time to solve your problems, but time to focus on your intimate love.
3. Focus on little acts of love
Treat your spouse with tender loving care. Control your anger and speak in low tones but serious.
The line of communication acts as a foundation to practice romantic ideas to nurture your marriage. Joke and laugh together; things are not always that serious.
Do not forget special days in the year – birthdays, valentine's day, and anniversary- to celebrate your love. Take a walk around the neighborhood as you appreciate what nature has to offer.
Opt for a running competition over a short distance as you tease one another. Surprise your spouse by offering help around the house- a house chore that you forgot the moment you got married.
Romance with your wife after marriage is basically little acts of love that you both appreciate. The familiarity of marriage diverts your mind from exploring your partner's desires in the marriage.
The significance of the romantic idea of choice is highly dependent on your spouse's taste and passion. How do you get to know what he or she likes?
While watching a love story in a movie, take into account the utterances of appreciation.
"I love the idea," "I like flowers," "That chocolate is lovely" from the statements, you have an idea of some of the romantic ideas that have a direct impact on your love life. Invest your time, passion, and intimacy to spice your marriage.
4. Experiment with sex
Over time, sex in a marriage becomes very monotonous, and couples stop experimenting with new things.
Overcoming this monotony is essential to maintain romance after marriage. Here are a few tips on how to engage in romantic sex after marriage.
To maintain romance with your husband after marriage, there needs to be a little intrigue and pizzazz.
Surprise your spouse with sex-ting and try to be as explicit as possible; you can even send a steamy photo. Be mischievous, flirty, which in turn would help you reanimate how you felt at the beginning of your relationship.
Be more adventurous and try new sex positions, toys, or do it at different places in the house. Read erotic stories or novels, watch intimate porn, and communicate with each other on what you might be interested in trying sexually.
For romance after marriage, focus more on the quality of sex rather than the quantify even though quantity has its own benefits but always try to amp up your sex life with new ideas.
Playing dress up or doing a striptease also goes a long way in breaking the routine and naughty fantasies.
Share this article on
Want to have a happier, healthier marriage?
If you feel disconnected or frustrated about the state of your marriage but want to avoid separation and/or divorce, the marriage.com course meant for married couples is an excellent resource to help you overcome the most challenging aspects of being married.
More On This Topic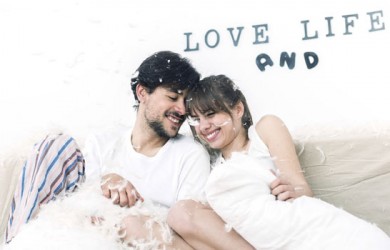 You May Also Like