Loving a Narcissist- How to Win Over the Relationship
Who is a narcissist?
Narcissists are extremely self-involved people. And, loving a narcissist is no smooth sailing!
They have an exaggerated sense of self, regardless of how they may be in reality. They admire themselves for no good reason in particular and are habitual of making everything about themselves.
Such people can generally not tolerate any form of criticism. They also expect and demand constant attention and praise from others. These people seem to have reached a high level of self-actualization in their minds.
They may not necessarily be what they believe themselves to be. On the face of it, they show themselves to be very confident, while deep inside lies a fragile little ego.
Narcissistic personality disorder
A narcissistic personality disorder is a type of personality disorder in which a person has an overwhelming sense of self.
People who suffer from this disorder claim attention and care from others and as a result of this disorder they exhibit certain traits that make life difficult not just for themselves, but those around them too.
These traits include:
The belief that they deserve the attention they demand

Considering themselves to be superior

Taking advantage of others to get things done their way

Making everything about themselves and ignoring the needs and wants of other people.

Arrogant behavior

Difficulty in listening to issues raised by people they associate with
As a result of such traits, narcissists often face troublesome relationships at home and at work.
How to make a relationship with a narcissist work
If you are in a relationship and are facing serious issues due to your partner's negligence, it is important to recognize where the problem lies.
If your partner tends to overlook and ignore all your concerns and is ever ready to make it all about themselves, the chances are that you are in love with a narcissist.
If you are loving a narcissist, you might often wonder how to deal with a narcissistic boyfriend/ girlfriend or how to love a narcissist in a way that they approve.
Loving a narcissist can prove to energy draining. The survival of such a relationship usually requires a great effort from the other partner.
After putting in all possible efforts, there are still chances that the narcissistic partner might not approve of all you did, making you ponder if you can ever have a healthy relationship with a narcissist.
The narcissist tends to make it all about themselves, meaning that even when you decide to share your own views or problems, they will indirectly link all of it to themselves and consider it a form of criticism.
You will always face trouble when it comes to sharing your emotions with them.
If you are loving a narcissist, you will always face trouble when it comes to sharing your emotions with them. As nice as they may be at heart, they are poor listeners and often fail to accept any form of criticism.
And since they believe that they are entitled to any and every form of attention, they never feel guilty about it.
How to make a narcissist want you
How to win over a narcissist?
Making a narcissist desire you is not an impossible feat, but loving a narcissist is undoubtedly an arduous task.
Under normal and avoidable circumstances, many people might suggest you walk away from the path that leads you to a narcissist.
But even after all the warnings, if you still want to be with a narcissistic person, then that's totally up to you. Now, you might wonder, can a relationship with a narcissist work?
To survive in a relationship with such a person, you will have to make it all about the other person and almost forget about how you feel.
If you have something that interests them, then that's a plus. If not, you will have to do things to please them and will always have to praise them.
By doing so, you will boost your partner's false ego and make your partner want to be with you more.
They may not particularly love you ever, but it is your constant attention that makes them want to be around you, and that's probably your best shot!
Wrapping it up
Loving a narcissist certainly has its own set of challenges. Before you dive deep into a relationship with them, you must certainly consider all the pros and cons.
If you are already loving a narcissist, and do not wish to step back, you must try talking to your partner about how their behavior is hurting you.
But, make sure that you come up with your thoughts as amicably as possible. Avoid getting trapped into a verbal feud, which may backfire and get you into deeper trouble.
Don't shy away from seeking professional help if the need arises. A professional counselor or therapist can provide you with much-needed assistance to solve your underlying problems.
Also Watch:
Share this article on
Want to have a happier, healthier marriage?
If you feel disconnected or frustrated about the state of your marriage but want to avoid separation and/or divorce, the marriage.com course meant for married couples is an excellent resource to help you overcome the most challenging aspects of being married.
More On This Topic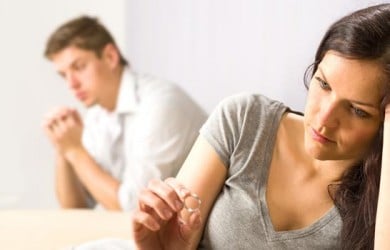 You May Also Like