4 Key Points to Know About the Impact of Mental Health on Relationships
Did you know that every year mental illness affects tens of millions?
The phrase, 'Love makes people go crazy', can turn true as we underestimate the impact of mental health on relationships.
When we fall in love, we make enquiry about their social status, fall for their physical appearance but never ask about their mental health. Instead, it should be the first thing we should be asking.
Imagine you get into a relationship with someone without knowing their mental health status and later when you discover, you're shocked and are not aware how to handle the situation. This eventually can drain your energy or you may feel cheated.
The reason why someone never discusses about their mental health is because of the stigma attached to it.
You both are well aware about the situation
We recommend you ask someone's mental health status and share yours as well as this way you both are aware what you are getting into. This will also guide you what can be done if something goes wrong in the future. You both are well aware about the situation which would save you both from catastrophic event that can sabotage your relationship.
Listed below are certain points that show the impact of mental health on relationships and ways to avoid or overcome that.
A horrifying surprise to you and your partner
Foremost, we never support hiding mental health status from partner.
If anyone did, it might put your partner in an awkward and horrifying situation. Imagine you both are having an intimate moment or in a social event when suddenly there is a mental breakdown. Unaware of what to do and how to act, this might leave an inevitable dent in your relationship with them.
If you're the one who are hiding your mental health status from your partner you're putting them in an unwanted and awkward position.
We understand that there are multiple stigmas attached to mental health and not everyone is supportive and understanding towards the situation. If your partner doesn't appreciate your honesty, they don't deserve you.
If you're the one who have just received surprise as suddenly your partner had a mental breakdown, it's tough to comprehend everything. The best way to deal with this would be to ask them about it and see how you can help them.
You should spend more time with each other
People with mental illness may seem complex to most of us, but they're not. All they need is time. If you're in a relationship with someone who has mental illness or are about to get into a relationship with them, spend as much as time possible. Try to understand about their mental health and try to get the signs of their breakdown.
If you're the one with mental illness then you should ask your partner to spend time with you to understand you better.
Your ill mental health should never be a reason for the breakup. Spending time will give both of you an opportunity to understand each other and create a sync, which will further help in strengthening the relationship.
It's not being sick, it's just another version of 'normal'
Most people hide their mental illness because they think others might perceive them as sick or mad. Well, to break the news, people with mental illness are not sick but are just another version of 'normal'. If you're the one with this thought than it's time you disown it and feel proud of yourself.
We understand that getting into a relationship will be tough task, but surely not impossible.
We should foremost make peace with the fact that there is nothing called a 'perfect' person. When you're in love with someone or are getting into a relationship, you must accept the person for who they are, in their true self.
The ideology of the 'perfect' partner often creates trouble in relationships since we are running behind something that doesn't exist.
Seek guidance from experts and find a way out
Impact of mental health on relationships can be serious if one refuses to seek help of an expert in the tough situations. Knowing your mental status, accepting it and opening up about it to the partner is the most important thing that one should never run away from.
Then, once your partner is ready to accept you with your mental illness, consult the expert.
Expert will guide both of you on what can be done and what can be avoided to maintain a healthy relationship. They will be your guiding light through tough time. They will prepare you for the worst that might uncover as you move ahead in your relationship. Remember don't be ashamed about your mental illness.
There is huge impact of mental health on relationships.
We ignore the importance of mental health and thus find ourselves in an awkward position. If you're suffering from one, or are in a relationship with one, the aforementioned points will help you cope up with your partner. Seek advice, wherever and whenever necessary. Relationship is about accepting each other with flaws and as they're.
Share this article on
Want to have a happier, healthier marriage?
If you feel disconnected or frustrated about the state of your marriage but want to avoid separation and/or divorce, the marriage.com course meant for married couples is an excellent resource to help you overcome the most challenging aspects of being married.
More On This Topic
You May Also Like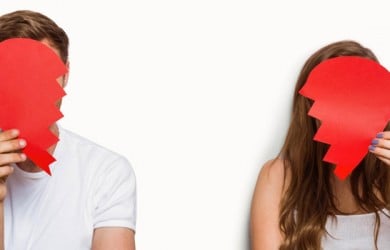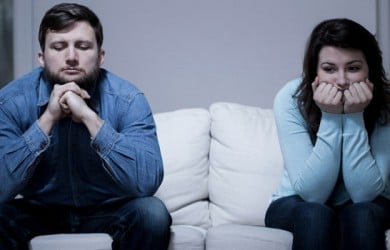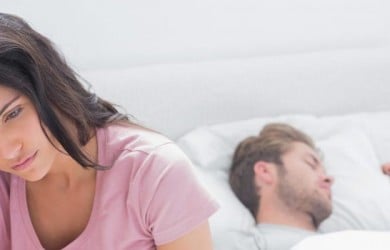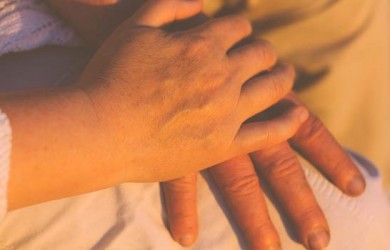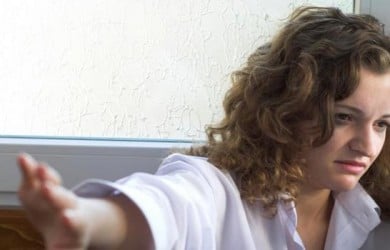 Popular Topics On Marriage Help