How Long Is Too Long Without Sex in a Relationship
Is sex a big part of a relationship and what happens when a couple doesn't have sex for a long time? Is it normal to be in a relationship where there is no sex and how long is too long?
Research has shown that couples who have sex more than once a week are not happier than those who have it once a week. It can be frustrating when you have sex fewer times than you used to have it and you may wonder how long is too long without sex in a relationship.
Read this article to know how often couples should have sex and how long they can do without it.
What happens when you don't have sex for a long time?
The importance of sex in a relationship greatly depends on individuals and couples. For some couples, it is perfectly normal to have sex once a year, while others find it normal to have sex more than once a day.
So, how long is too long without sex in a relationship? The truth is that a relationship without sex can be normal and may not harm the overall health of a relationship. However, it can become a problem when partners become unhappy with the sexless relationship.
In this case, lack of sex can lead to issues such as:
Negative feelings

Lack of openness

Negative feelings and thoughts toward sex

Other problems in the relationship
How often should a couple have sex

?
How often should a couple have sex is a common question that many of us have asked at some point in our lives. This is probably because the frequency of sex plays a major role in sexual and relationship satisfaction.
When it comes to how often couples should have sex, there is no definite answer as this can vary from one couple to another. This is so because the sex life of different couples is usually affected by different factors such as lifestyle, age, health, quality of the relationship, libido, and much more.
Still, most people want to know how often do most couples have sex. According to a 2017 study that was published in the Archives of Sexual Behavior, it was established that the amount of sex that an average adult has is 54 times. Typically, this equates to an average of nearly once a month.
According to the same study, married couples have sex 51 times a year. Nevertheless, the number of times varied with age, with those in their 20s enjoying sex up to 80 times annually.
Contrary to popular belief, not everyone has sex regularly. It is estimated that the average times per week couples have intercourse is approximately one time.
A study reported that out of the 20,000 couples interviewed, only 26% of them were having sex once a week. The majority of the participants said they have sex once or twice monthly.
It is imperative to identify why you and your partner are not having sex as often as you used to. Usually, the cause for less sex in marriage could be physical, social, or even emotional.
It could be premature ejaculation, a hectic lifestyle, sickness, navigating parenthood, mismatched libido, and other relationship issues. However, if it's a more severe issue like falling out of love, not having sex could be a much bigger issue.
Can a long-term relationship survive without sex?
Can a sexless relationship survive? Well, it is not surprising to hear about sexless marriages. Most couples enjoy much sex at the beginning of their relationship but this can diminish over time as other things, including children, demand your energy and attention.
Can you be in a relationship without sex? Some experts advise that a sudden end to a couple's sex life is not something to be ignored. There are many and varied reasons for this and they should be addressed right away.
Like sexually active couples, some couples are equally happy even when they don't have sex with their partners.
But is a sexless relationship healthy? Going without sex in a long-term relationship does not mean that your relationship is unhealthy or that your partner isn't interested in you or values you.
While sex has its benefits, how important it is will greatly depend on an individual couple. If you are not interested in sex and you don't need it to be happy, you can be in a long-term sexless marriage. This is true if you both agree to a sexless relationship.
Nonetheless, it is vital for the partner who has no interest in sex to consider the needs of the other who feels the longing for sex. Otherwise, the issue of no sex in a relationship means what experts believe is a real issue that can negatively impact the couple's life.
This is especially the case if it is caused by physical, mental, or sexual issues. In this case, both partners need to maintain the quality of their sex life regardless of the challenges.
To learn more about the effects of a relationship that is starved of sex, watch this video:
How long is too long without sex in a relationship?
When you and your partner are new in a relationship or marriage, you spend a lot of time sharing intimate moments. This makes your sex life exciting and increases the frequency of the amount of sex that you have. But when does sex slow down in a relationship?
As the years move on, the intimacy levels with your partner may start to reduce. This could mean less sex than before. With this, you may wonder, "How long can you go without sex in your relationship?"
If you wonder, "how long is too long without sex in a relationship," you remember that the amount of time one can stay without sex varies from one person to another.
Ultimately, there is no right amount of sex that one can have, and going for long without having sex should not impact your health negatively. It can, however, take a toll on a relationship if the lack of sex makes one or both partners unhappy or affect the entire relationship.
However, studies have shown that couples that have sex at least once a week are happier than those that don't get intimate once a week. Depending on the reason for having less sex, it is crucial to know how to deal with any issues that may contribute to this problem to save your relationship.
Also, don't focus on how much and when to have sex in a relationship more than the feelings of intimacy and closeness you enjoy. You would rather enjoy satisfying and thrilling sex, even if it means once a month, than have lots of bad sex that will only leave you unsatisfied.
Is it possible to stay in a sexless relationship?
Knowing the benefits that sex brings, most people wonder whether a relationship can survive without sex.
Some people do not mind the lack of sex in a relationship and don't consider it mandatory. However, it can be a significant problem if you consider sexual satisfaction a critical aspect of the health of a long-term relationship.
The lack of sex can make you unhappy in the relationship, resulting in dissatisfaction, insecurity, and distress. If this is how you feel, you need to talk to your partner about this issue.
Once you understand your beliefs and expectations regarding sex, it will be easier to talk to your partner and determine the underlying issue. Communicate your feelings to your partner and be open to the possibility that you may have also contributed to the issue.
You should also be willing to listen to your partner since they may have different beliefs, thoughts, feelings, and expectations regarding sex. Your willingness and that of your partner to solve the issue of intimacy in your relationship can go a long way in restoring the spark that was once there.
If your partner has low sexual desire, you can advise them to seek professional help. However, it could be a red flag for your relationship if you have tried to have honest conversations with them but there is little change.
It is a deal-breaker if they don't show empathy or concern for the sexual issues in your relationship, as this can cause other issues later on.
In this case, it is up to you to decide if you are willing to stay in a sexless relationship. Something else worth noting is that a relationship without sex is not the same as one without intimacy.
Sex is undoubtedly an important ingredient for a successful marriage. It is not the only way to add pleasure to a relationship, as you can connect with your partner in many other ways.
For some people, a relationship can survive without sexual intimacy as long as there are other types of intimacy such as emotional and spiritual intimacy. Being present and conscious touch can do so much more to enhance your intimacy.
Relationships with no intimacy and passion need more than love to survive. Therefore, you can decide to stay in a sexless relationship if you and your partner have maintained a friendship despite the lack of sexual relations.
Final takeaway
We hope that this article has answered your question; "How often should we have sex?" For most people, sex is an integral part of a relationship as it helps couples connect more intimately and physically.
On the other hand, not everyone needs sex to maintain a healthy and happy relationship. You and your partner can still maintain a romantic, sexless relationship as long as you understand each other.
If a sexless relationship leaves you disappointed, talking with your partner could go a long way in solving your intimacy issues. However, if there are still no signs of change, it helps to see a therapist discuss your sexual dissatisfaction in the relationship.
Share this article on
Want to have a happier, healthier marriage?
If you feel disconnected or frustrated about the state of your marriage but want to avoid separation and/or divorce, the marriage.com course meant for married couples is an excellent resource to help you overcome the most challenging aspects of being married.
More On This Topic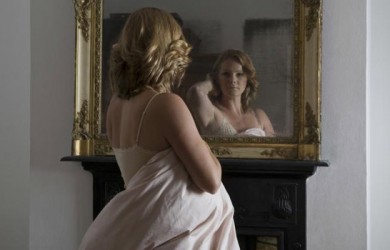 You May Also Like