Symbolism and Promise Around Wedding Ring Exchanges
When your wedding day is behind you, and the photos stashed lovingly away, there's one symbolic element of your union that remains: the exchange of rings.
Day-in-day-out, the rings you've shared serve as a constant reminder of your vows, your love and your commitment.
What's fascinating about the exchanging of rings, is that this element of engagement and marriage is a ritual we still enjoy, with roots stretching back thousands of years.
The iconic image of romance
Conjure up in your mind a classic image of wedding ring exchanges from a wedding day.
Almost certainly, your mind will come to rest on the couple, hands held delicately between them, exchanging their vows, while giving rings. This iconic image of romance is the one we all cherish, want to remember forever, and will likely display on our wall for years to come.
It's the one image which doesn't fade with time.
The rings are still worn and touched every day. It's even more magical to realize that this tradition stems back as far as the Ancient Egyptians!
Symbolizing eternity
The Ancient Egyptians are believed to have used rings as part of the wedding ceremony as long ago as dating to 3000 BC!
Made from reed, hemp or other plants, formed into a circle, perhaps this was the first use of a complete circular ring to symbolize the eternity of marriage?
As in many cultures today, the ring was placed on the fourth finger of the left hand. This stemmed from the belief that the vein here ran directly to the heart.
Obviously plant rings didn't stand the test of time. They came to be replaced with other materials such as ivory, leather and bone.
As is the case still now, the materials that were used represented the wealth of the giver. Now of course, there's no ivory, but the most discerning couples choose platinum, titanium and the most exquisite diamonds.
Moving over to Rome
The Romans also had a ring tradition.
This time, the custom around wedding ring exchanges was for the groom to give a ring to the father of the bride.
Against our modern sensibilities, this was actually to 'buy' the bride. Still, by the second century BC, brides were now being given gold rings as a symbol of trust, which could be worn when out.
At home, the wife would wear a plain engagement ring, the Anulus Pronubus, made from iron. Yet symbolism was still central to this ring. It symbolized strength and permanence.
Again, these rings were worn on the fourth finger of the left hand, due to the heart connection.
Making rings personal
Over recent years there has been a notable trend around wedding ring exchanges for engaged couples to customize their rings.
Whether it's being involved in the design stage, using a stone inherited from a relative, or engraving the band, couples want their symbolic rings to be unique.
Yet, this trend of unique wedding ring exchange is resurging rather than something new. The Roman's engraved wedding rings too!
Wedding ring exchanges as a modern tradition
During the Middle Ages, rings were still a symbolic part of the marriage ceremony. However, being associated with paganism, it took a little while before the Church started to incorporate rings in the service.
It was in 1549, with The Book of Common Prayer that we first heard "with this ring I thee wed" in written form. Still part of many Christian wedding ceremonies today, it's incredible to think these same words, and the same symbolic act, stretch back so far in history!
However, if we dig a little deeper then things get more interesting. Not only was the ring a sign of exchanging valuables, following this, the groom would hand gold and silver to the bride.
This was symbolizing that marriage would have been more of a contract between families than a union of love.
Even more amusingly, an old German marriage vow was very stark about the realities.
The groom would state: "I give you this ring as a sign of the marriage which has been promised between us, provided your father gives with you a marriage portion of 1000 Reichsthalers." At least it was honest!
Recommended – Online Pre Marriage Course
Other fascinating wedding ring exchanges traditions
In East Asian culture, early rings were often puzzle rings. These rings were designed to fall apart when removed from the finger; a clear sign that the wife had taken the ring off in her husband's absence!
Puzzle rings have been popular elsewhere too. Gimmel rings were popular during the Renaissance. Gimmel rings are made of two interlocking rings, one for the bride and one for the groom.
They would then be interlocked at the wedding for the wife to wear thereafter, symbolizing two becoming one.
Popularity of Gimmel rings stretched to the Middle East and it's not unusual for couples to choose something similar today (although often the groom will now wear his half!).
Also watch:

Does the finger matter?
Ancient Egyptians and Romans may have worn wedding rings on the fourth finger of the left hand (the ring finger) but it's not actually been standard across history and cultures. Jews traditionally wear the ring on their thumb or index finger.
Ancient Britons wore the ring on the middle finger, not caring which hand to use.
In some cultures, part of the ceremony would see the ring being moved from one finger or hand to the other.
When did we get a taste for bling?
As you can see, wedding and betrothal rings were always made using the finest and longest lasting materials of the time, and in accordance with the wealth of the couple. It's no surprise that the tradition for more lavish rings has extended over time.
In the 1800s, rings given to brides in North America and Europe became increasingly extravagant. Gold and precious jewels from around the world were sought after and crafted into increasingly intricate rings.
During Victorian times it became usual for snakes to feature in the ring's design, following Prince Albert's gift of a snake engagement ring to Queen Victoria, again symbolizing eternity with the act of wedding ring exchanges.
From then onwards we've seen how wedding ring exchanges particularly have become a chance for individual expression.
Even with the classic diamond solitaire, the setting and cut can make the ring completely unique.
It's why brides and grooms now find themselves with an incredible choice when picking up a beautiful band for wedding ring exchanges.
You just need to look at the discussions about different ring designs on Pricescope – an independent diamond and jewelry forum, to see the excitement which is fueled over ring design.
How to maximize the dazzle
For brides and grooms today, the wedding ring exchanges is still a symbolic element of the wedding.
Rings still absorb so much of our attention, time and budget during the wedding preparation stage.
The good news is that couples today can, with a little research about things like diamond cut, get jewels that dazzle and sparkle, in unique settings which represent their personality and relationship.
They can get a contemporary show-stopper ring which still symbolizes eternity and romance.
Don't leave out the men
Throughout history, rings were worn by brides and wives. However, during World War II, wedding rings became popular for men too.
The wedding ring exchanges symbolized commitment and remembrance for soldiers serving in the war. The tradition stayed.
Today, men and women both see engagement and wedding rings as symbolic of love, commitment and loyalty, rather than ownership.
Couples now choose rings which are representative of their wealth. However, they also choose rings which are representative of their relationship and personalities.
Wedding and engagement rings now are increasingly unique.
Tradition will continue for centuries to come
Given how long the symbolism of wedding rings has been around, we anticipate that the tradition will continue for centuries to come.
With diamonds, precious metals and exquisite design, we wonder where wedding ring fashion will take us in the future.
Share this article on
Want to have a happier, healthier marriage?
If you feel disconnected or frustrated about the state of your marriage but want to avoid separation and/or divorce, the marriage.com course meant for married couples is an excellent resource to help you overcome the most challenging aspects of being married.
More On This Topic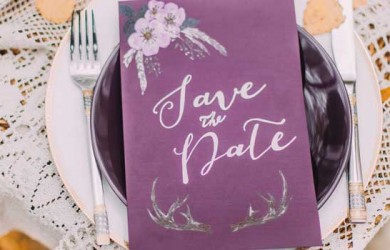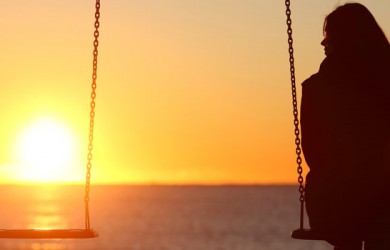 You May Also Like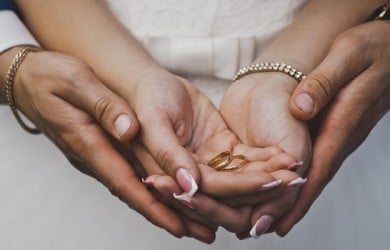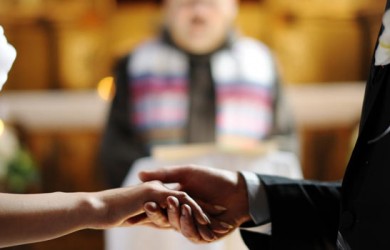 Popular Topics On Getting Married